Alpha Tau Omega Chapter Fundraising Page
ATΩ Supports Kids In Need
Alpha Tau Omega is proud to partner with SA-NPHC and Communities In Schools of San Antonio for the Stuff The Bus School Supply Drive! We are strong advocates for underserved kids in San Antonio and we look forward supporting this initiative to help ensure kids have the supplies they need to be successful in school. We hope you will join us by making a donation to help us reach our goal!
About Alpha Tau Omega Chapter
This year, Alpha Kappa Alpha Sorority, Inc. ®, Alpha Tau Omega Chapter celebrates 90 years of service & excellence! Chartered on November 15, 1930 by 8 women, we have grown to almost 300 members. The service programs of Alpha Kappa Alpha Sorority, Incorporated help address issues that are at the forefront of our domestic and international communities. The program theme envisioned by our International President, Dr. Glenda Glover, for 2018-2022 is Exemplifying Excellence Through Sustainable Service. Our program service targets are devoted to continue the Alpha Kappa Alpha mission of "Service to All Mankind."  and are executed at the local level through Alpha Tau Omega Chapter's programming and service projects.

Alpha Tau Omega is the proud owner of Roseville Housing Trust, an 88 unit senior apartment complex located on the eastside of San Antonio, known as Roseville. Our 501c 3, Alpha Tau Omega's Senior Opportunity Services, provides daily events for seniors such as:  chair exercise, meal delivery and various games, to enhance their lives. Additionally, The San Antonio Ivy Educational Fund, Inc. (SAIEF) is the second non-profit 501c3 entity of the Alpha Tau Omega. The mission of SAIEF is to support programs that provide opportunities for educational advancement and quality of life improvements for the citizens of San Antonio and Bexar County, Texas.
Learn more about Alpha Tau Omega by going to https://www.atoaka.net/.
0
days
0
hours
0
mins
0
secs
Why Is Stuff The Bus Important?
The Communities In Schools' (CIS) Stuff The Bus School Supply Drive is one of city's largest school supply drives that serves thousands of under-served students and families. Many of these families are below the poverty line and cannot afford all the supplies their children need to start their school year. The funds raised through this event will be given to about 150 CIS partnering schools (elementary-high school) across 12 school districts to purchase supplies for any student in need at that campus. The Stuff The Bus School Supply Drive helps to alleviate the stress of back-to-school expenses and allows students to focus on their education with the tools they need to be successful.
My Supporters
Anonymous

August 2021

Janene Scott

August 2021

$21.00

Jennifer Williams

Alpha Kappa Alpha Alpha Tau Omega

August 2021

$20.00

Angela Johnson

August 2021

$20.00

Hattie White

August 2021

$20.00
Ora Netta Hall

August 2021

$105.00

Ellette Harold

July 2021

$100.00

Love Life World Travel

July 2021

$100.00

Dr Yvonne Holloway-Cunningham

It's a worthy cause and I'm happy to support our children!

July 2021

$100.00

Sheva Allen

Our Service to Mankind Goal.

July 2021

$100.00
See What Your Donations Can Provide Students: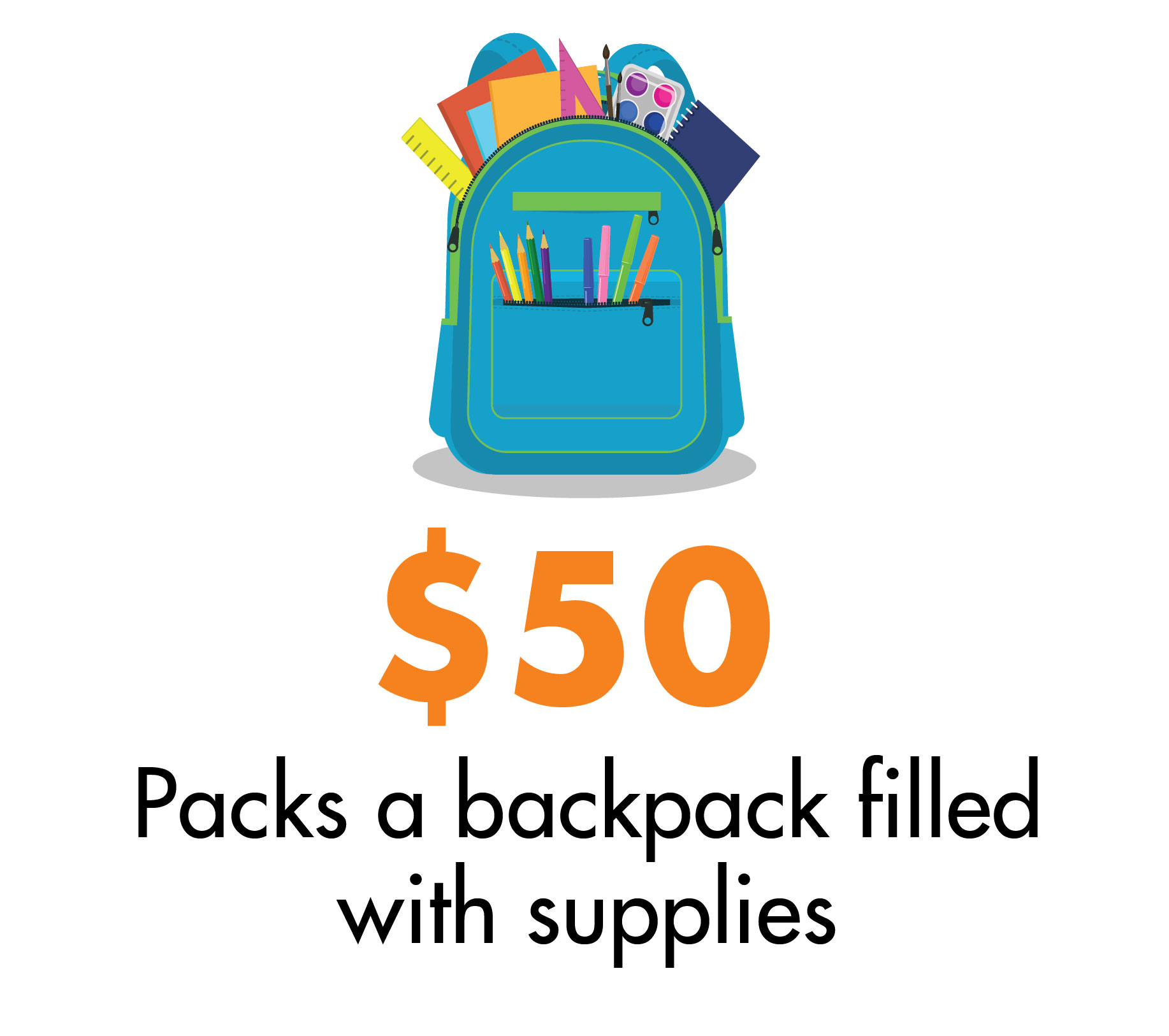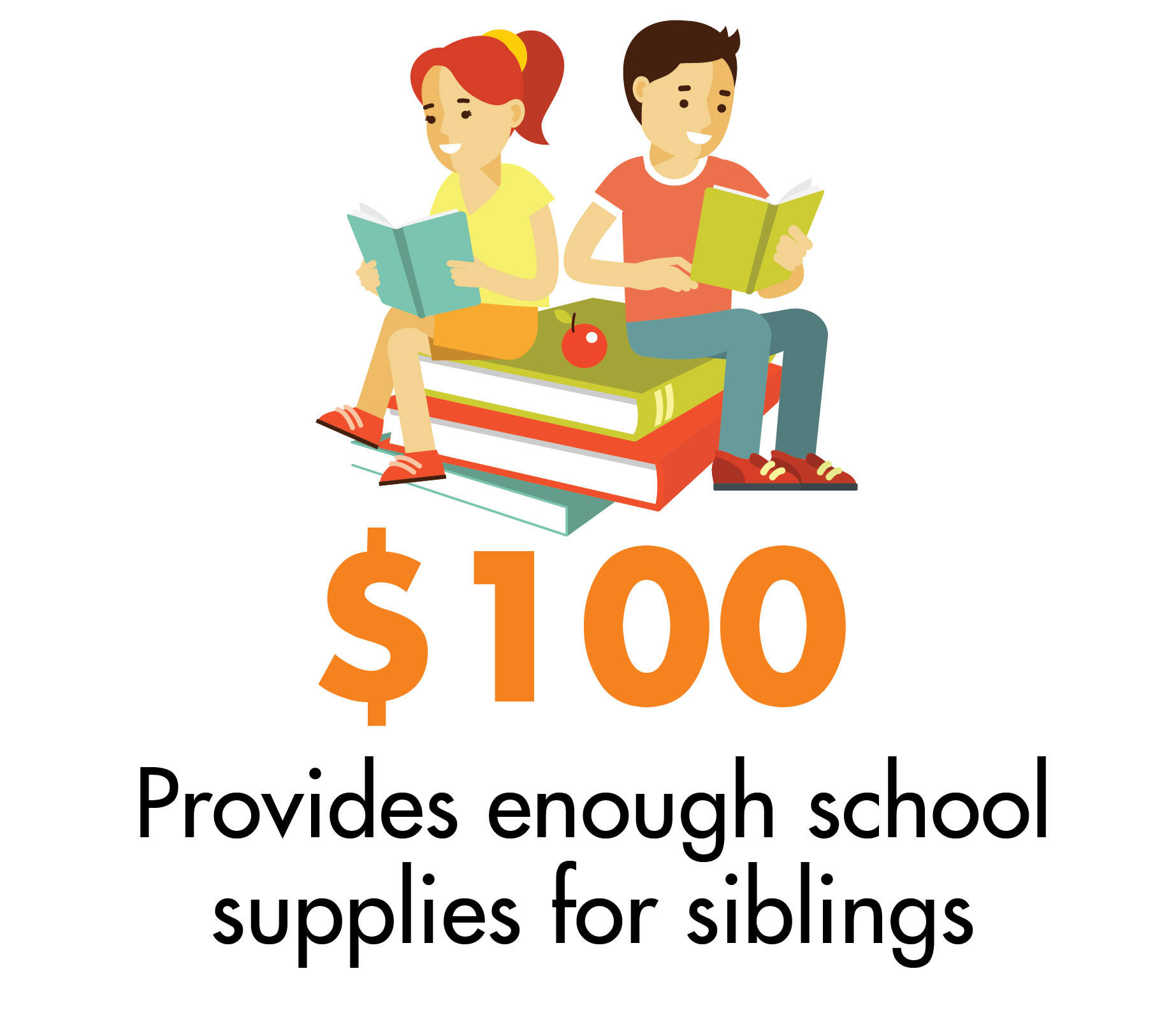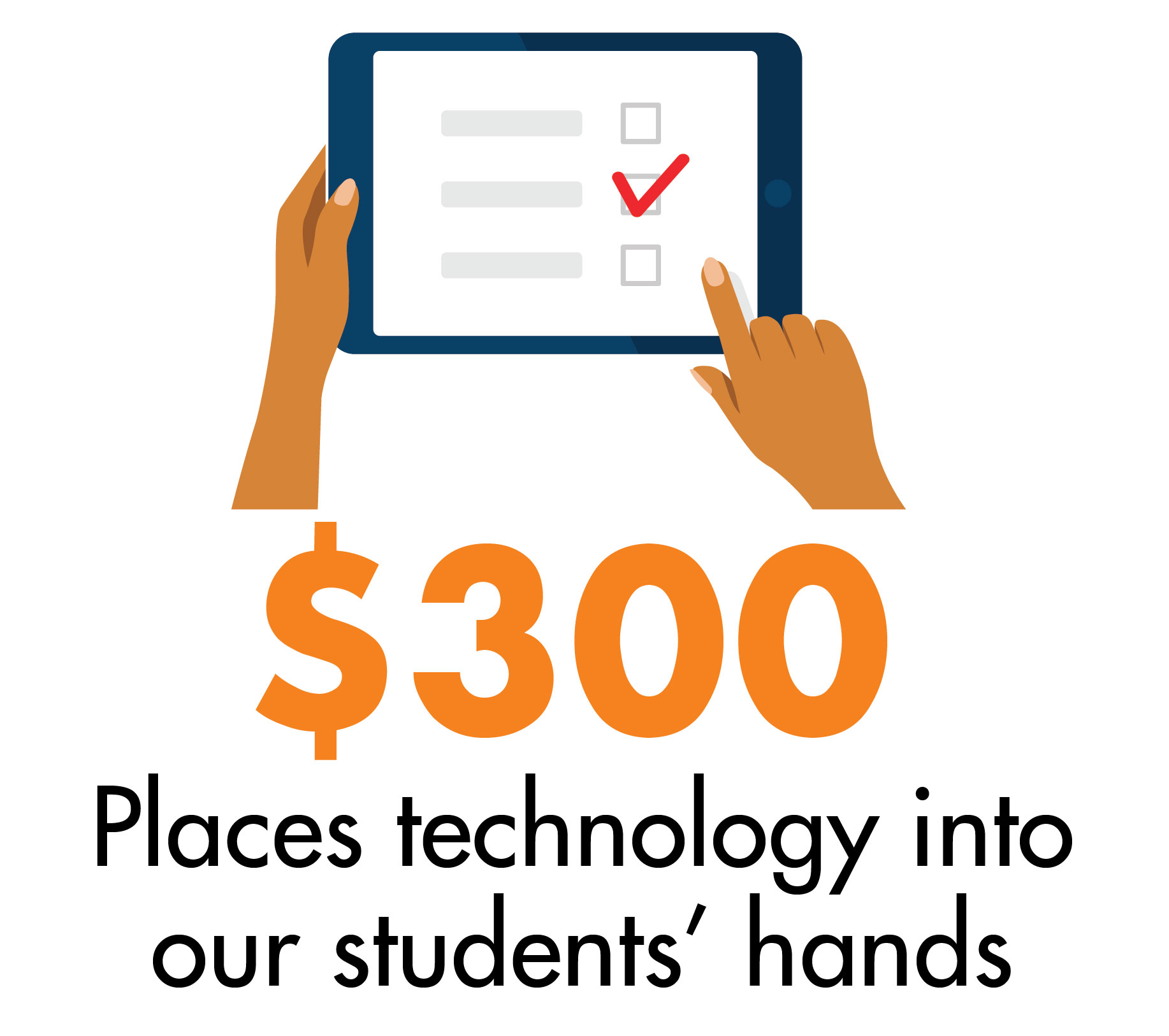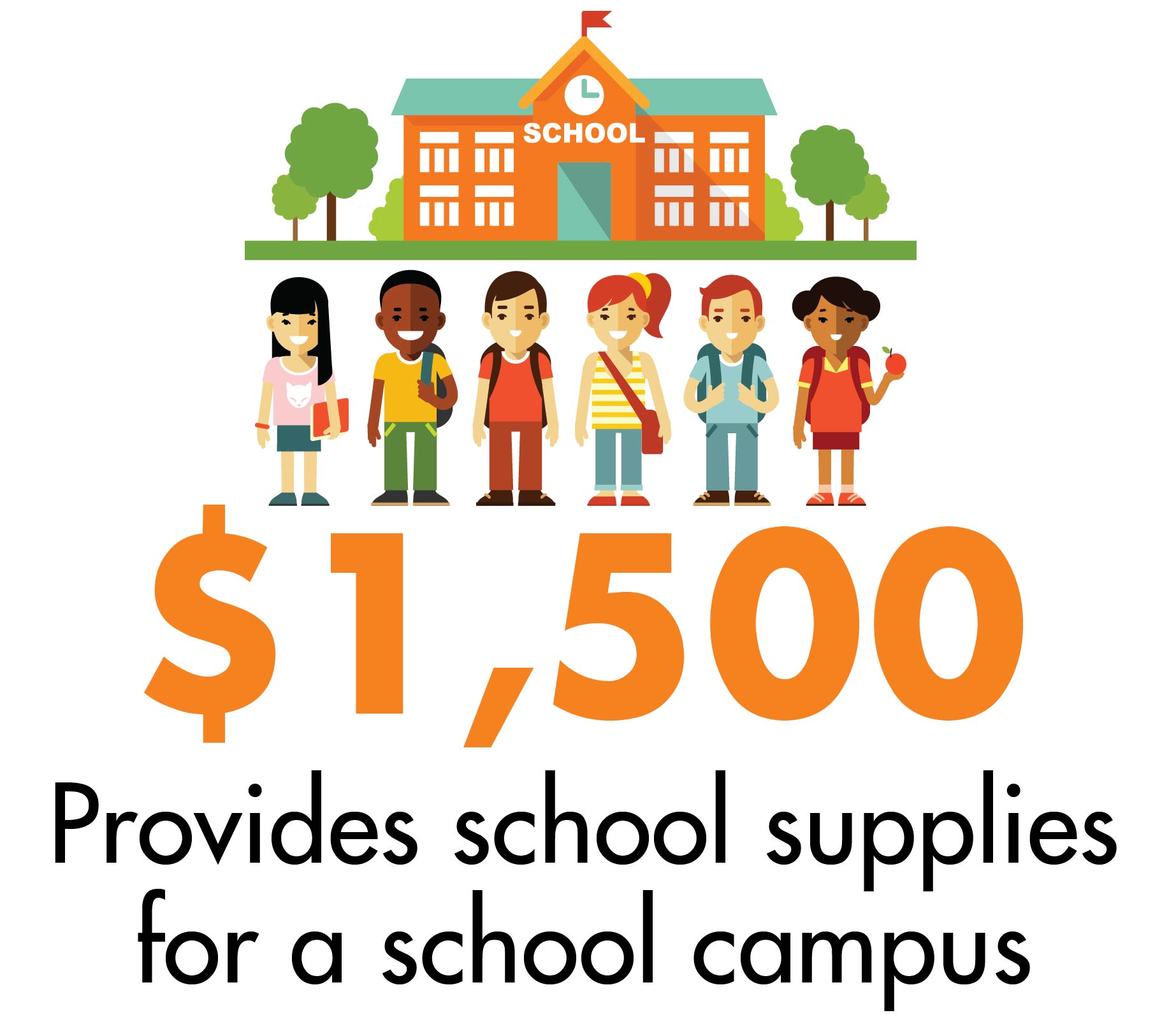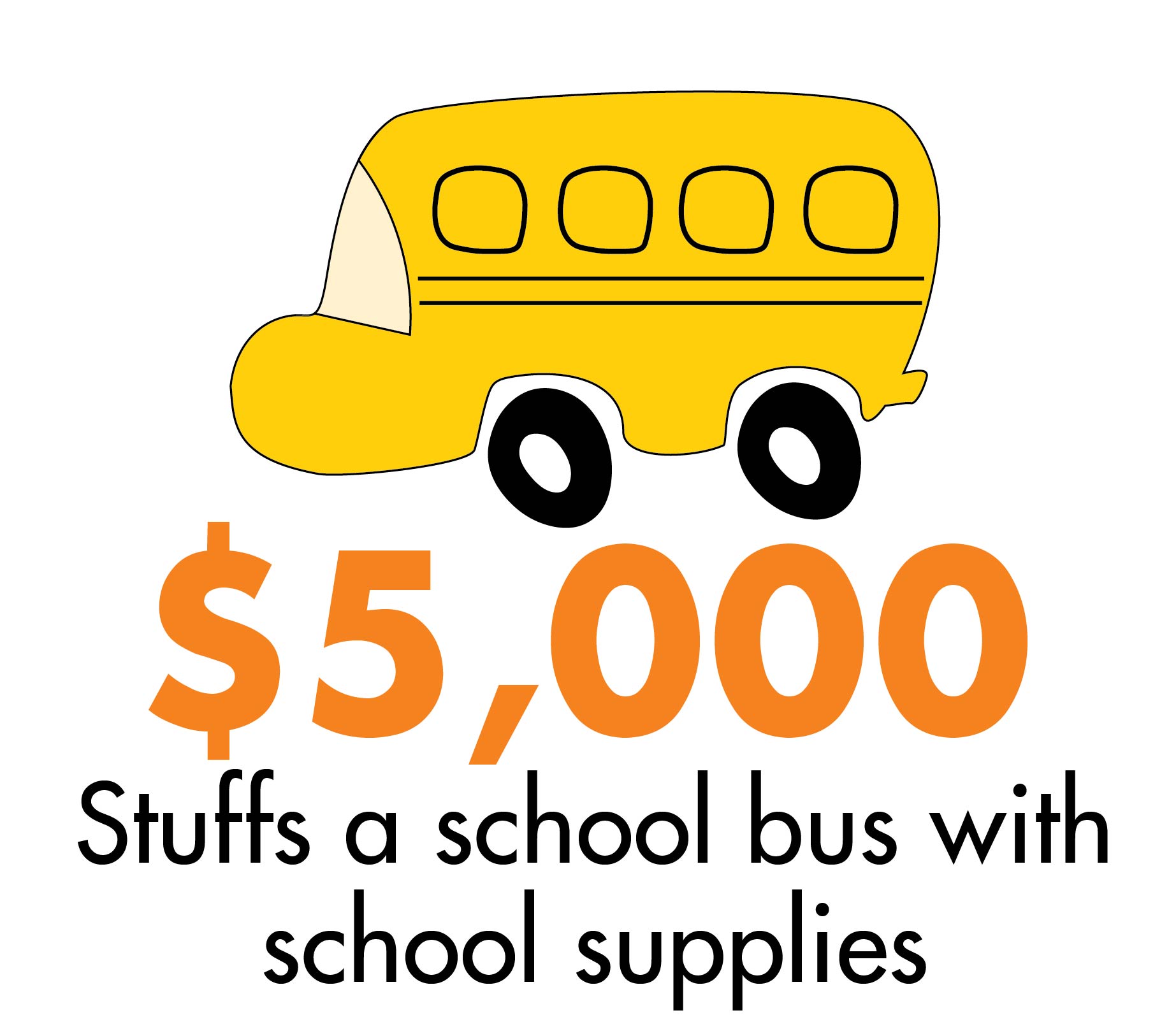 Do you have questions regarding this initiative?
Contact Marilyn Stanton-White at stantonmj08@gmail.com or Sharon Crockett- Ray at saray@satx.rr.com