Georgina Nava Garcia - Stuff the Bus Fundraising Page
Who I am
This will be my 14th year in education!  I have taught math at many levels, from 7th grade to College level. This year I will be teaching Geometry. 
I enjoy teaching because, although it is soooo much work, it never feels like a job. It is ever changing and keeps me on my toes. It allows me to form relationships with so many different kinds of people and be a part of so many lives. As an educator my hope is that my students find success and opportunities through education. Not just the academics of education but everything else that we teach our students throughout their school years. 
This year will be like jumping out of a plane for all teachers as we adapt to our new learning environment, continuous changes and not knowing what to expect. I decided why not take that a step further and literally jump out of a plane! 

I was born and raised in San Antonio! GSG!!! I am a proud John Jay HS, St. Mary's University and UTSA graduate. My husband is also in education, he is a Special Education teacher. We have three children, ages 14,10 and 3. 
I would like to win this challenge because I like conquering my fears. I saw this opportunity and thought it would be a great way to conquer a fear while helping the students and their families in our community. Thank you all for your support and I am happy to be a part of this fundraiser and help out CIS SA in any way possible!! 
0
days
0
hours
0
mins
0
secs
Why Is Stuff The Bus Important?
The Communities In Schools' (CIS) Stuff The Bus School Supply Drive is one of city's largest school supply drives that serves thousands of under-served students and families. Many of these families are below the poverty line and cannot afford all the supplies their children need to start their school year. The funds raised through this event will be given to over 100 CIS partnering schools (elementary-high school) across 12 school districts to purchase supplies for any student in need at that campus. The Stuff The Bus School Supply Drive helps to alleviate the stress of back-to-school expenses and allows students to focus on their education with the tools they need to be successful.
My Supporters
Mary Guerreo

August 2020

Facebook Donor

August 2020

$351.00

Facebook Donor

August 2020

$20.00

George Nava

August 2020

$21.00

Facebook Donor

August 2020

$80.00
Facebook Donor

August 2020

$351.00

Advanced Cleaning Samurai Inc. Dba Cleanjng San Antonio serving San Antonio

It takes a village. Time is running out to help our schools. We need more people to step up. Make this a great fundraising event.

August 2020

$315.00

George Nava

The kids need laptops, and I want to see my daughter fly. I don't want to be present when it happens.

August 2020

$210.00

Facebook Donor

August 2020

$100.00

Facebook Donor

August 2020

$80.00
See What Your Donations Can Provide Students: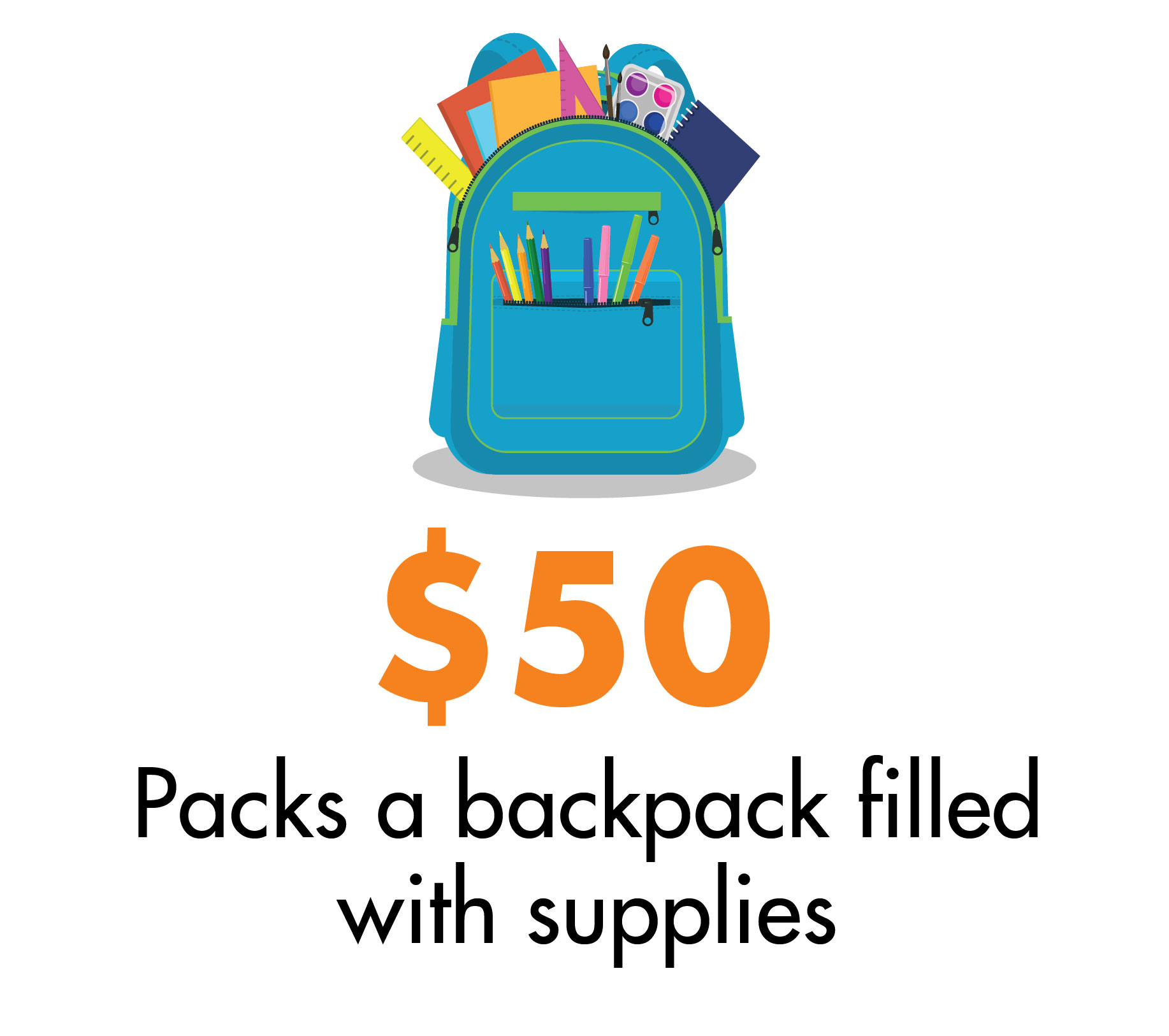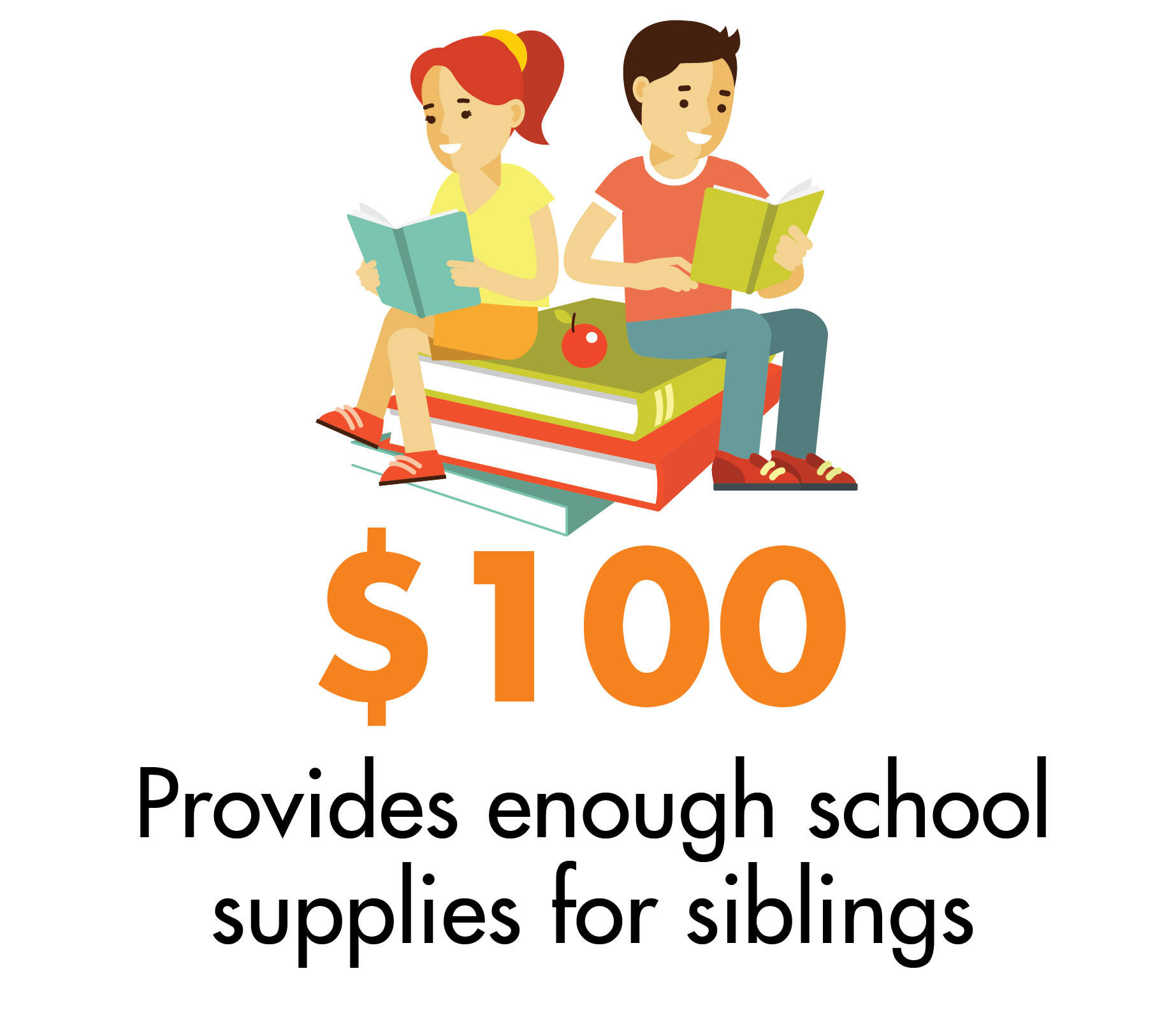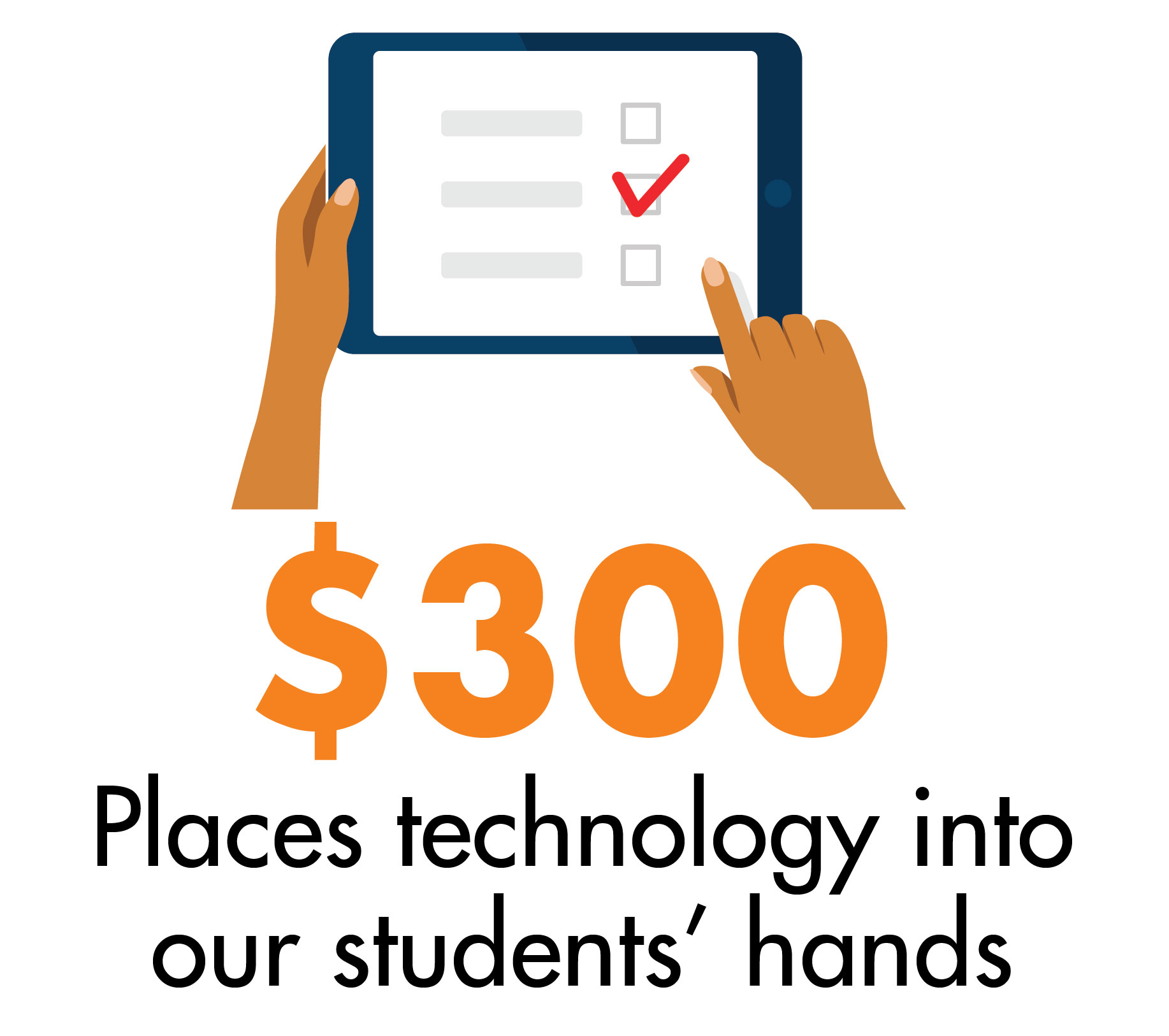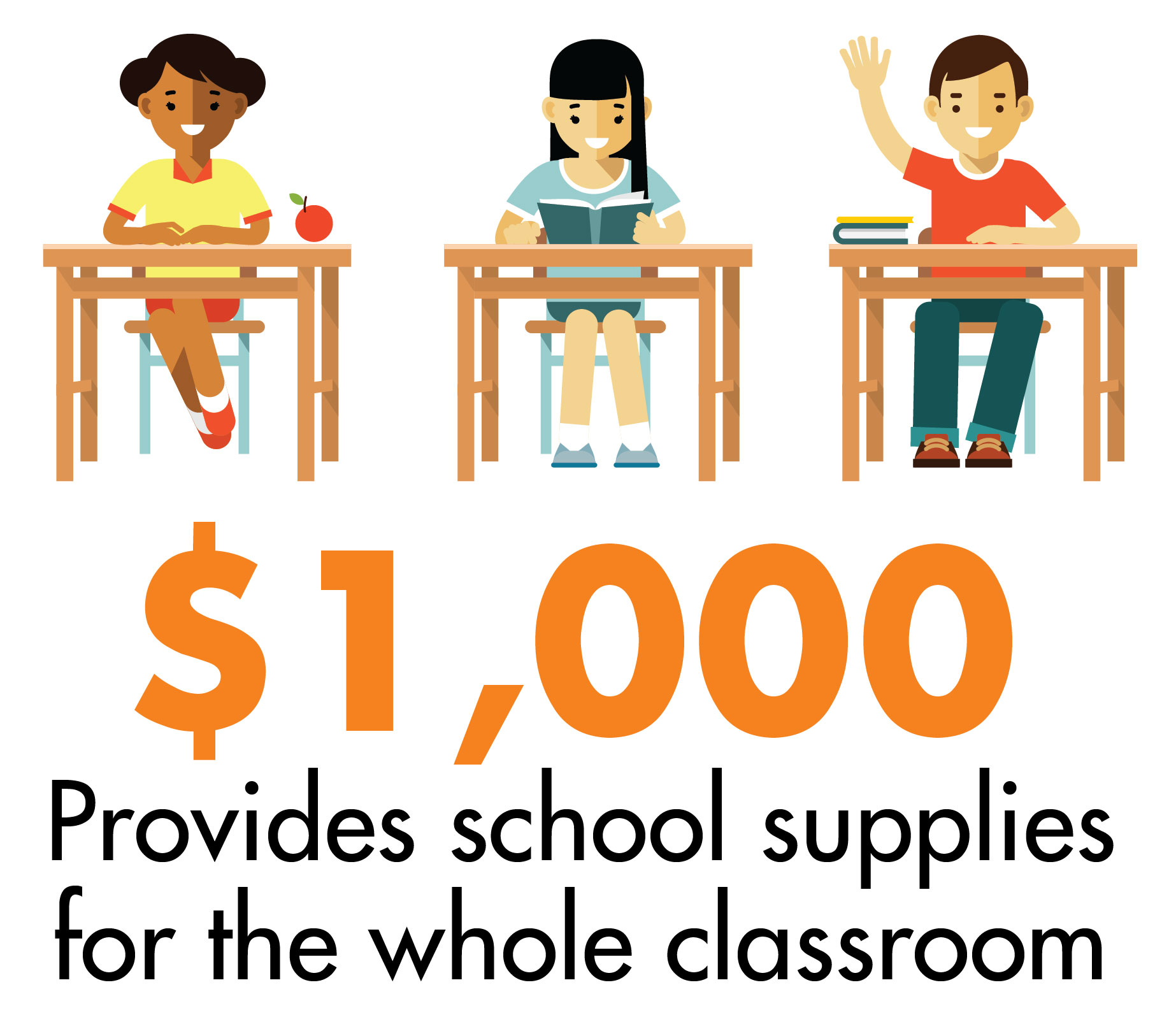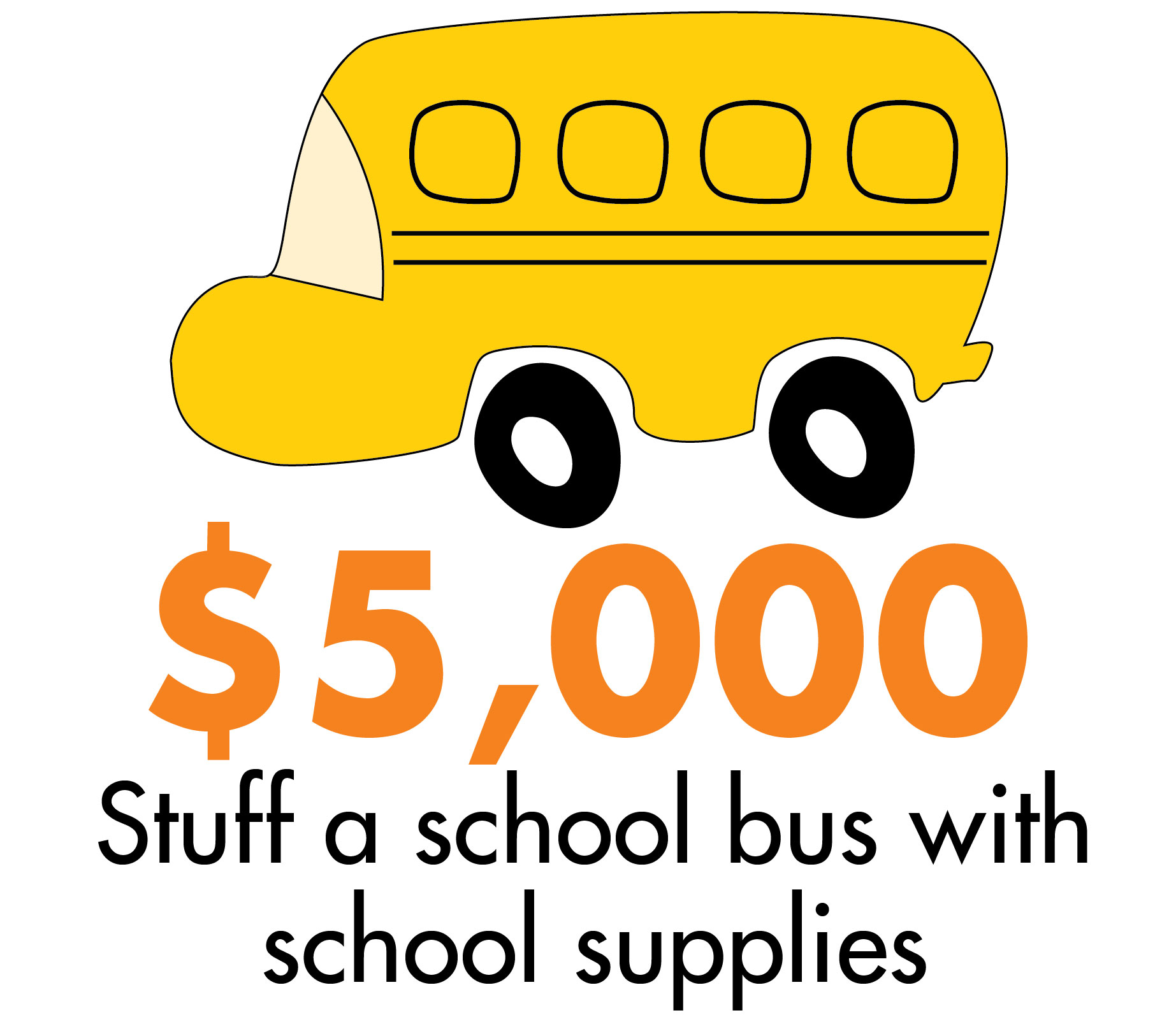 Do you have questions regarding this initiative?
Contact (insert team captain name) by calling (insert phone number) or by emailing (insert email).