Help my famiLEE!!!!
At LEE, it is common to hear "There is nothing stronger than the heart of a volunteer" As a community, we refer to ourselves as a famiLEE. Helping me, helps them.
This year will be my 27th year in teaching.  The courses I will be teaching this year are OnRamps PreCalcululs and Algebraic Reasoning.  I have been blessed in my career by meeting and getting to know wonderful people, my students.  When I saw the opportunity to raise money for Communities in Schools, which helps kids throughout San Antonio, I just jumped in.  Please help support the kids of San Antonio.
0
days
0
hours
0
mins
0
secs
Why Is Stuff The Bus Important?
The Communities In Schools' (CIS) Stuff The Bus School Supply Drive is one of city's largest school supply drives that serves thousands of under-served students and families. Many of these families are below the poverty line and cannot afford all the supplies their children need to start their school year. The funds raised through this event will be given to over 100 CIS partnering schools (elementary-high school) across 12 school districts to purchase supplies for any student in need at that campus. The Stuff The Bus School Supply Drive helps to alleviate the stress of back-to-school expenses and allows students to focus on their education with the tools they need to be successful.
My Supporters
Anonymous

August 2020

Bettina Young

I love CIS and LEE High School!!! I believe in the teachers!

August 2020

$21.00

Elizabeth Testa

August 2020

$100.00

Brandon Bunch

August 2020

$21.00

Cal Wulfsberg

Ms. Testa is a "Bulldog" in the classroom. She will not give up on any student! Dr. Wulfsberg

August 2020

$10.00
Catherine Check

Liz rocks!

August 2020

$157.50

Michelle Crane

August 2020

$105.00

The Marisa Jackson Team, Phyllis Browning Company

August 2020

$105.00

Elizabeth Testa

August 2020

$100.00

Jennifer Miller

August 2020

$100.00
See What Your Donations Can Provide Students: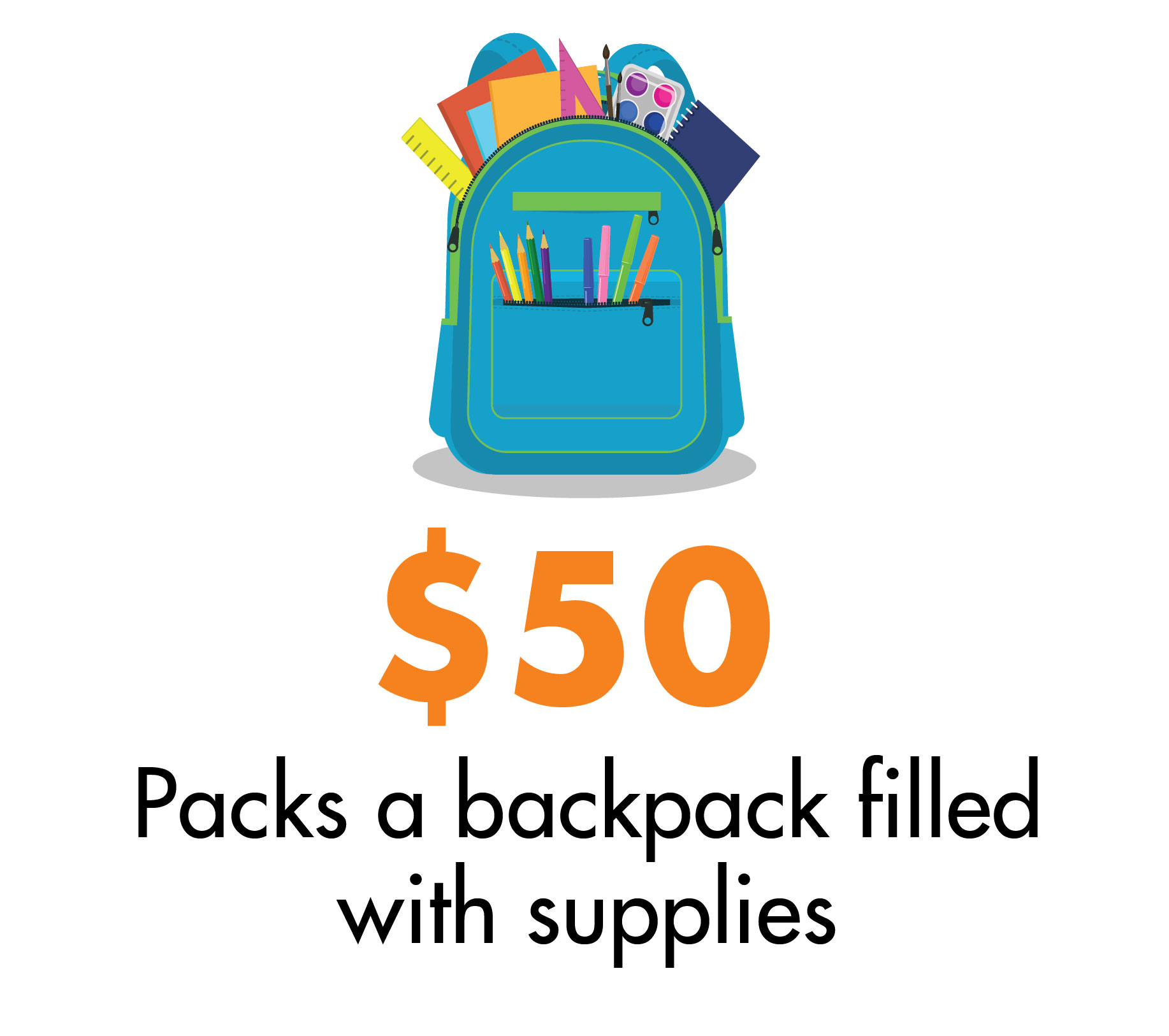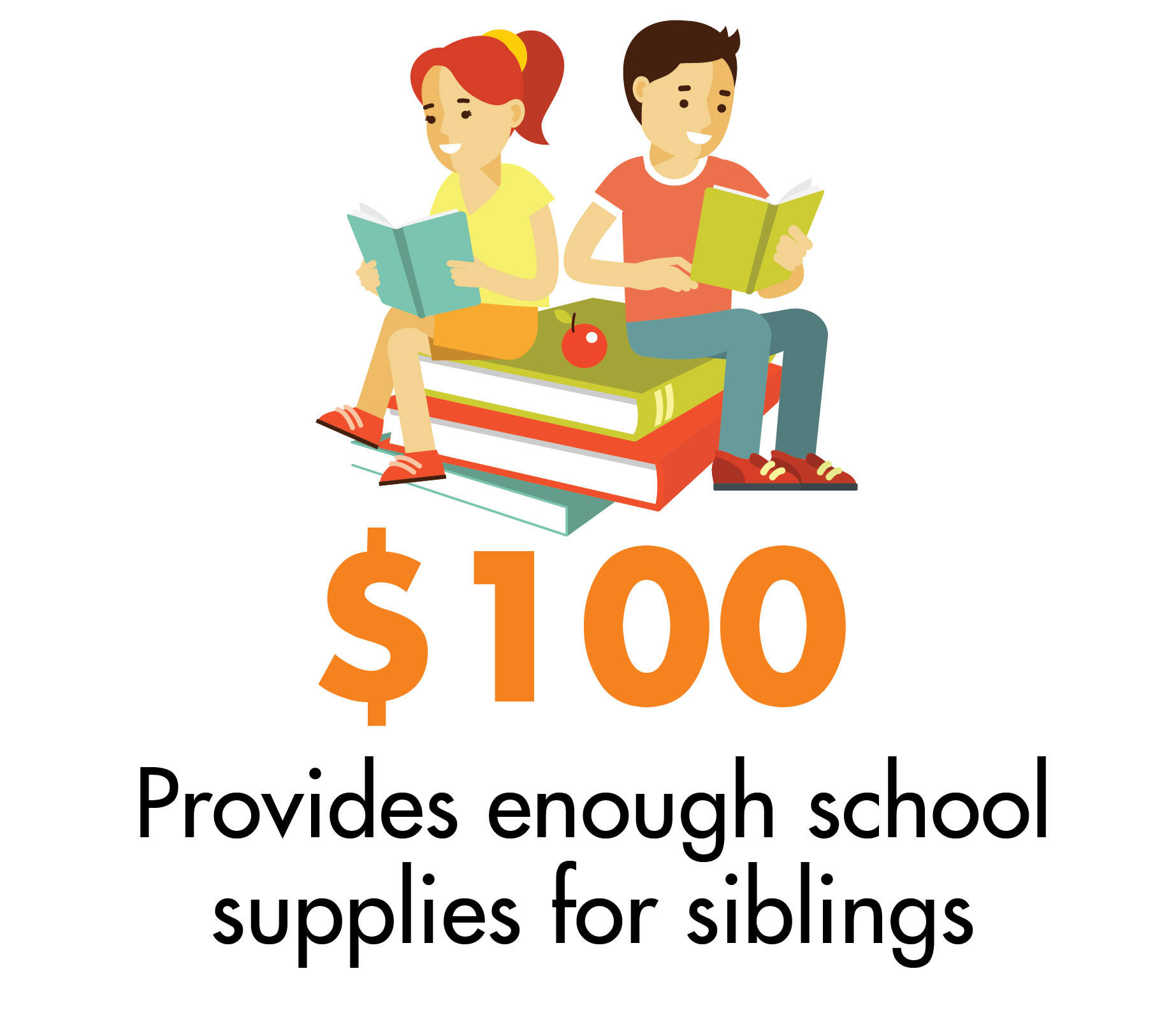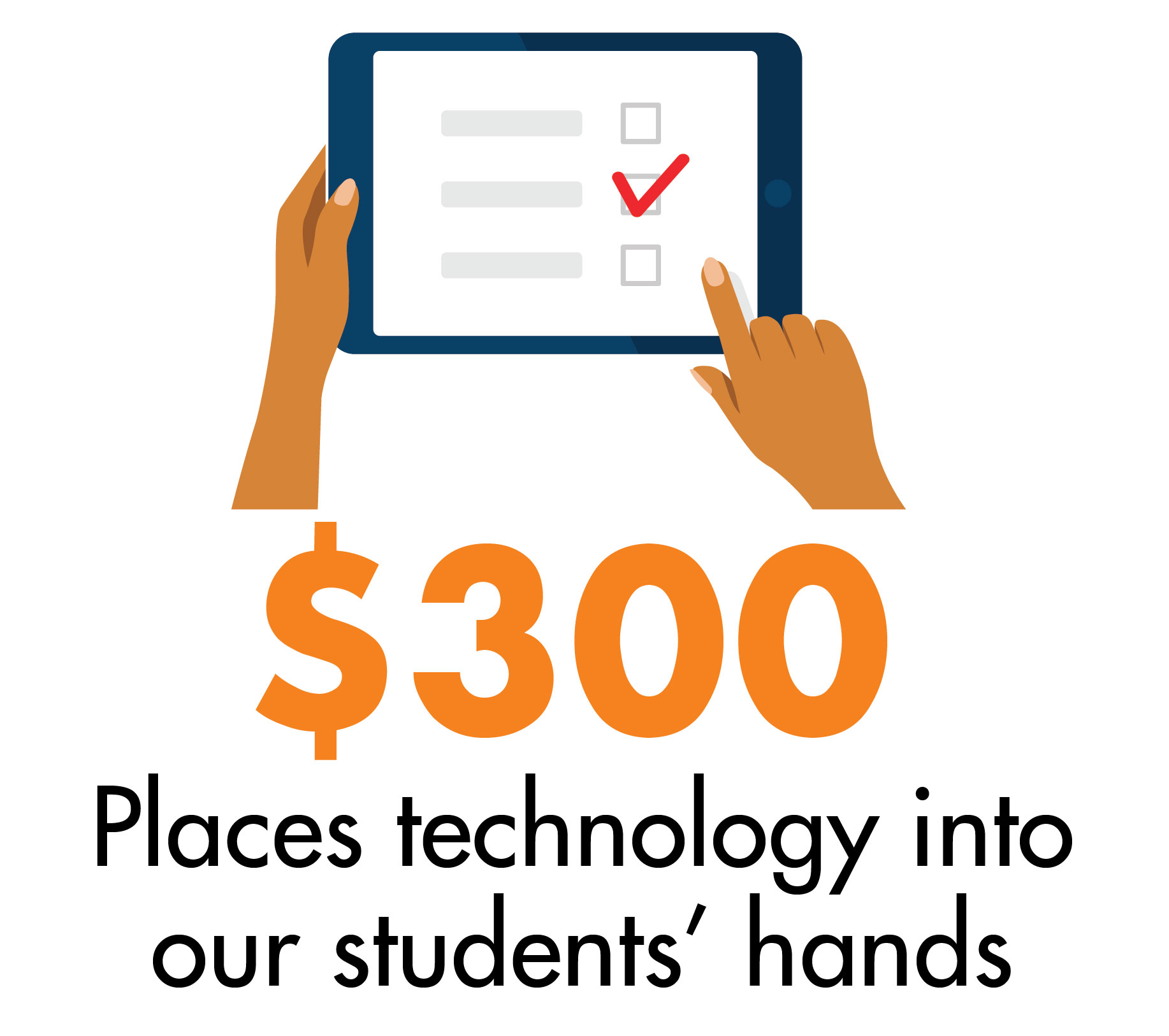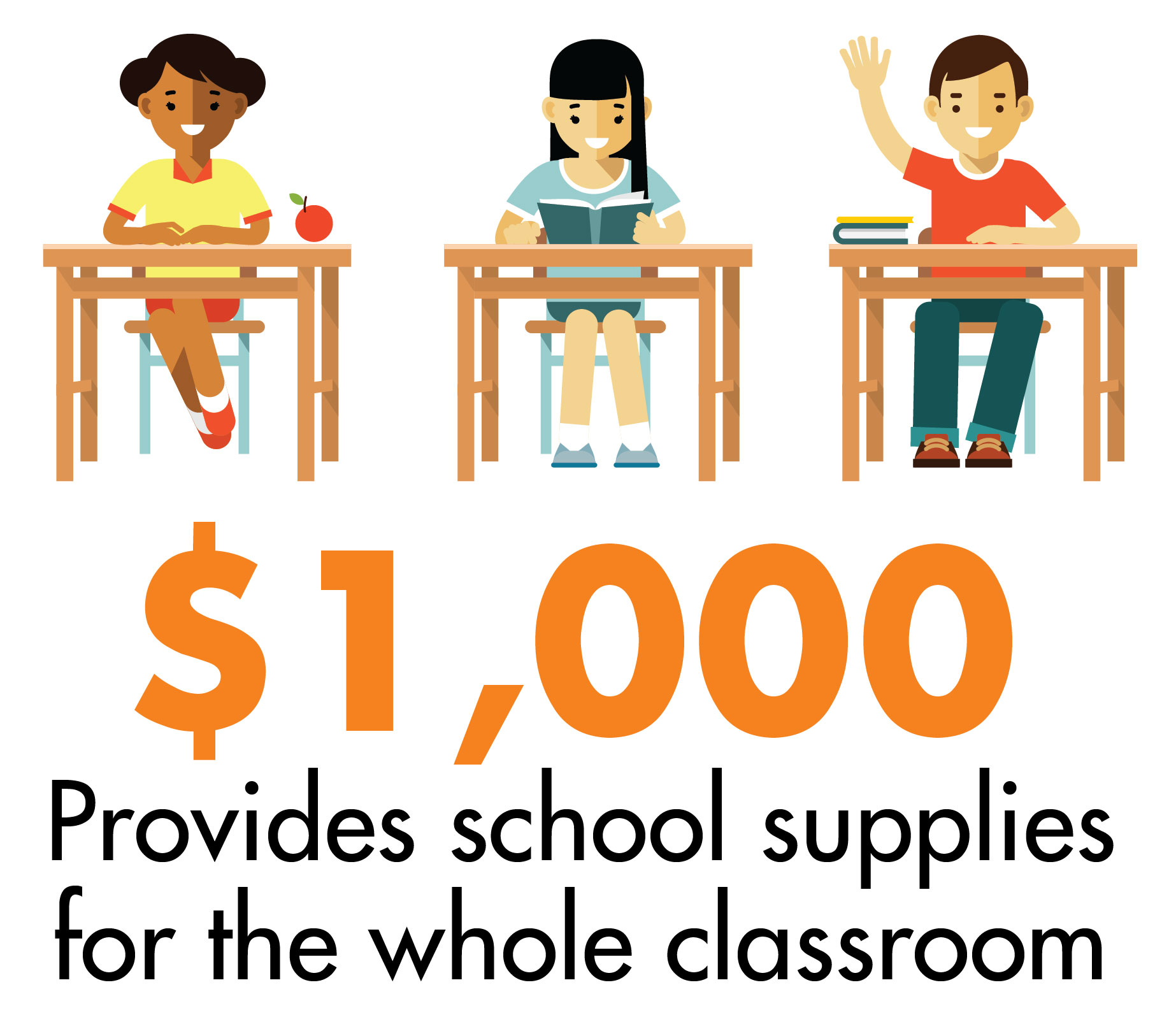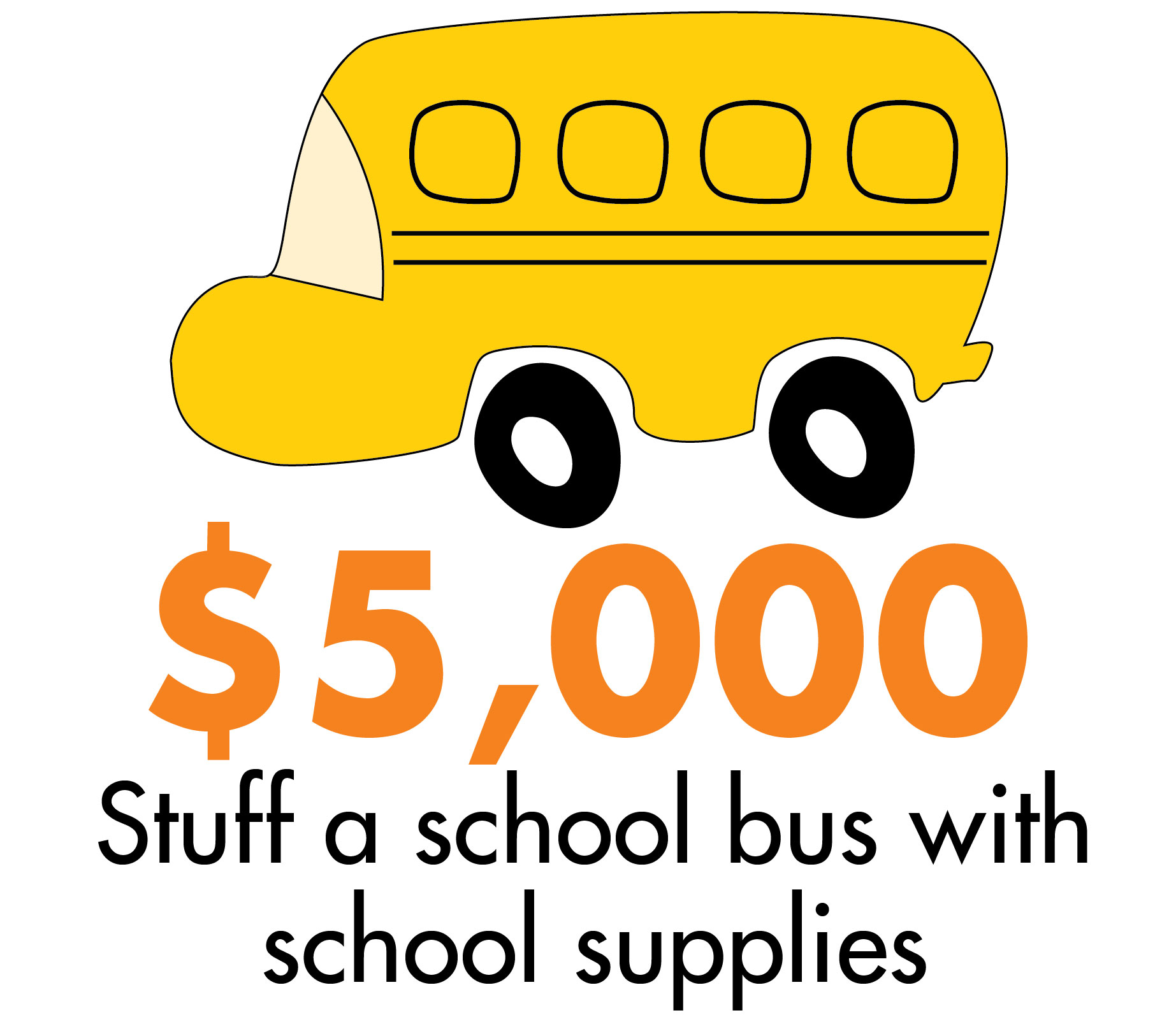 Do you have questions regarding this initiative?
Contact (insert team captain name) by calling (insert phone number) or by emailing (insert email).